Right At Home - Selected Unreleased Home Recordings 2007 - 2017 (180g Black Vinyl) - LP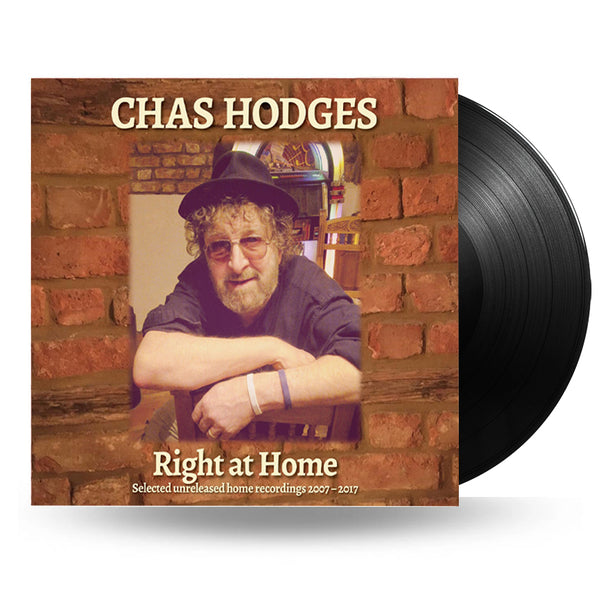 Right At Home - Selected Unreleased Home Recordings 2007 - 2017 (180g Black Vinyl) - LP
Release Date: 26th February 2021
Around the second anniversary of Chas Hodges' passing, his son Nik began going through Chas's multi tracks and picking the pieces that he felt his dad would've considered finished and ready to be heard by all. Back in 2007, Chas had bought himself a digital hard disk multi track "portastudio" recorder, which allowed him to make fully produced recordings rather than just rough demos, playing all the instruments himself.
So here are fourteen previously unreleased wonderful gems ten original songs and four covers. The originals include instant classics like "Street Games" and "Rock 'n' Roll Allotment", as well as two songs written with the "Only Fools And Horses"" West End musical in mind, "Trigger (Is What I'm Known As)" and "What You Got You Gotta Show It".
The standard "I Can't Give You Anything But Love" is given the unmistakable Chas Hodges treatment, and the album ends with his touching rendition of The Beatles/John Lennon classic "I'm So Tired".
The artwork includes personal notes by both Chas's wife Joan and son Nik, as well as previously unseen photos.
Street Games
You Can In The Summertime
Bad Boy
Magic Time Of Christmas
What You Got You Gotta Show It
Trigger (Is What I'm Known As)
Daisy Rag
Rock 'n' Roll Allotment
I Can't Give You Anything But Love
Chazzajig
The Old Rustic Bridge By The Mill
'Arry 'Arry 'Arry!
Little Toe Rag
I'm So Tired